Anniversary Celebration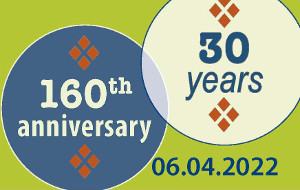 Join NPI on June 4th at 7 pm at Akron Mennonite Church (or via Zoom) for an event celebrating 30 years of support for projects in Nazareth & 160 years of the Nazareth Hospital.
The event's featured in-person speaker is Richard Mayhew of the Nazareth Trust.
Formal celebrations in Israel and in the US were postponed last year due to the Covid-19 pandemic. The June 4 event in Akron will mark the two important anniversaries with an update from Richard Mayhew, CEO of the Nazareth Hospital, storytelling and Arab-American music.
The Hospital will hold a special celebration on Saturday, October 22, at the Hospital campus in Nazareth.
Mayhew recently reflected on the anniversary and looked back on the Hospital's rich past. "I see the faces of the people who laid the foundation of our Christian ministry and also those who helped it grow by funding new developments.
"If I look even closer, I am taken back to the last couple years, and all I see is the bravery and commitment of those who fought against Coronavirus in our hospital."
NPI has been privileged to be the US partner for Nazareth Hospital — raising development funds, supporting the chaplaincy and praying for the Hospital leadership.
Please join us for the 7pm event on June 4.