The tour host will be Kim Haines Eitzen who is a professor at Cornell University and a member of the NPI Board.
Kim Haines-Eitzen (Ph.D) is a Professor of Ancient Mediterranean Religions with a specialty in Early Christianity, Early Judaism, and Religion in Late Antiquity in the Department of Near Eastern Studies at Cornell University. Her research has focused on the early scribes who copied the books of the New Testament, on women in the early Church, and on the development of Christian monasticism in landscapes of the Middle East.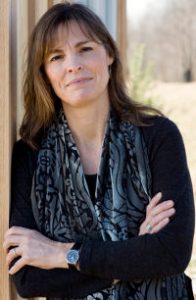 What are her hopes for the tour?
"I hope that we will together experience the meaningful and vibrant history and present realities in Israel/Palestine — the rich diversity of its peoples, the important work of healing ministries, and the natural beauty of the landscape.
"It is a land of many stories and we will share these stories together in settings that will, I hope, bring to life the biblical narratives and evoke in all of us a sense of appreciation for the past and present."
Kim grew up in Nazareth during the years her father served as chaplain of Nazareth Hospital. She recalls tramping around archaeological sites with her father, thoroughly bored while fully aware of a deep history in the region. Kim is the mother of two sons; her husband, John, is a musician.
Ibrahim Emtanis, a native of Nazareth who now lives in Jerusalem, will be our local tour guide. Ibrahim has been a licensed tour guide in Israel since 2013. He graduated from the Israel School of Tourism at the University of Haifa. He speaks fluent English and Hebrew, with Arabic being his mother tongue.  Ibrahim has a wide knowledge of the various Middle Eastern religions and sects including Christianity, Judaism, Samaritan, Islam, Druze, Baha'i, and Ahmadi'. He specializes in Holy Land Christian Pilgrimage tours. Ibrahim graduated from Nazareth Baptist High School.